He was born on a Wednesday in the springtime of my eighteenth year. I was an inexperienced teenaged mother with a military husband serving half a world away. Through the haze of drugs administered during labor, I remember him being placed in my arms; a tiny bundle with 'sticky-up' hair, so beautiful, so perfect. I cried when I noticed the bruising on his face from the long and difficult process of being born. I touched my lips to his perfect brow and stroked his beautiful black hair softly before falling back into my 'twilight sleep'. Thus began our journey together.
The bond was instant and powerful. He was given the first name of a king, the middle name of the savior, and the last name of a warrior. I adored him. Although I was the parent, he became the teacher. He taught me to love unconditionally, to wonder at the world, to appreciate laughter; he gave me the knowledge and wisdom of a child. His gifts to me were many: flowers & stones picked at random, hugs, kisses, poems and, once, a frog.
We shared the same tastes in art, literature, music. We read Shakespeare together. I watched him grow into a man—loyal brave, noble and kind. He had the most incredible sense of humor, always ready with comments that could make anyone smile. I felt the pain of letting him go, as we all must feel when our children leave; but he was never entirely gone. He was ever present in my heart.
He made mistakes, and gamely paid whatever penalty was demanded of him. I watched him struggle to overcome and yet, he seldom lost his smile. Even as the weight of the world descended on his shoulders, he kept his smile. When the disappointments and pain grew too great for him to bear, he chose his time to leave them behind.
He died on a Wednesday. Although the official certificate states it was Thursday, I know it was not. I was the first person to hold him, and the last. I stroked his hair back and touched my lips softly to his still perfect brow before they took him away. I sat, alone, in the pre-dawn darkness, the moon a waning crescent in the sky, looking at the stars and wondering if he was still aware of me. I would never again look at the moon without remembering that night.
It is unnatural for a parent to outlive a child. He has gone, but he is with me always. He left one final lesson; love never dies.


"This is my beloved Son, with whom I am well pleased"
Matthew 3:17



"I loved the boy with the utmost love of which my soul is capable and he is taken from me-yet in the agony of my spirit in surrendering such a treasure, I feel a thousand times richer than if I had never possessed it."

William Wordsworth




"I Am In the Light"

A shadow of joy flickered; it is me.
I told you I wouldn't leave you
My spirit is with you.
My memories, my thoughts are imbedded deep in your heart.
I still love you.
Do not for one moment think that you have been abandoned.
I am in the light.
As you struggle to adjust without me, I watch you silently.
Sometimes I summon up all the strength of my new world to make you notice me.
Impressed by your grief, I try to impress my love deeper into your consciousness.
As you should, I call out to the heavens for help.
You should know that the fountain of youth does exist.
My soul is now healthy.
Your love sends me new found energy.
I am adjusting to this new world.
I am with you wherever you go.
I protect you, just as you protected me so many times.
Talk to me and somehow I will find a way to answer you.
When you feel despair, reach out to me.
I will come.
My love for you truly does transcend from heaven to earth.
Finish your life with the enthusiasm and zest you had when we were together in the physical sense.
You owe this to me, but more importantly, you owe it to yourself.
Life continues for both of us.
I am with you because I love you.
I am in the light.

Author Unknown



"There is a sacredness in tears. They are not the mark of weakness, but of power. They speak more eloquently than ten thousand tongues. They are messengers of overwhelming grief...and unspeakable love."
Washington Irving
Send Me A Song

Take the wave now and know that you're free
Turn your back the land, face the sea
Face the wind now, so wild and so strong
When you think of me, wave to me and send me song
Don't look back when you reach the new shore
Don't forget what you're leaving me for
Don't forget when you're missing me so
Love must never hold, never hold tight, but let go
Oh, the nights will be long when I'm not in your arms
But I'll be in this song that you sing to me
Across the sea, somehow, someday
You will be far away, so far from me
And maybe someday I will follow you in all you do
'Til then, send me a song
When the sun sets the water on fire
When the wind swells the sails of your hire
Let the call of the bird on the wind
Calm your sadness and loneliness
And then start to sing to me
I will sing to you
If you promise to send me a song
I walk by the shore and I hear
Hear your song come so faint and so clear
And I catch it, a breath on the wind
And I smile and I sing you a song
I will send you a song
I will sing you a song
I will sing to you
If you promise
to send me a song.....

Oneness
Thich Nhat Hahn

The moment I die,
I will try to come back to you
As quickly as possible.
I promise it will not take long.
Isn't it true
I am already with you,
as I die each moment?
I come back to you
in every moment.
Just look,
feel my presence.
If you want to cry,
please cry.
And know
that I will cry with you.
The tears you shed
will heal us both.
Your tears are mine.
The earth I tread this morning
transcends history.
Spring and Winter are both present in the moment.
The young leaf and the dead leaf are really one.
My feet touch deathlessness,
and my feet are yours.
Walk with me now.
Let us enter the dimension of oneness
and see the cherry tree blossom in winter.
Why should we talk about death?
I don't need to die
to be back with you.




"In our sleep, pain which cannot forget falls drop by drop upon the heart until, in our own despair, against our will, comes wisdom through the awful grace of God."
Æschylus (c. 525-456 BC)






Eskimo Legend


" Perhaps they are not stars
But rather openings in heaven
Where the love of our lost ones
Pours down through
And shines on us
To let us know they are happy "


Vincent

Starry, starry night.
Paint your palette blue and grey,
Look out on a summer's day,
With eyes that know the darkness in my soul.
Shadows on the hills,
Sketch the trees and the daffodils,
Catch the breeze and the winter chills,
In colors on the snowy linen land.

Now I understand what you tried to say to me,
How you suffered for your sanity,
How you tried to set them free.
They would not listen, they did not know how.
Perhaps they'll listen now.

Starry, starry night.
Flaming flowers that brightly blaze,
Swirling clouds in violet haze,
Reflect in Vincent's eyes of china blue.
Colors changing hue, morning field of amber grain,
Weathered faces lined in pain,
Are soothed beneath the artist's loving hand.

Now I understand what you tried to say to me,
How you suffered for your sanity,
How you tried to set them free.
They would not listen, they did not know how.
Perhaps they'll listen now.

For they could not love you,
But still your love was true.
And when no hope was left in sight
On that starry, starry night,
You took your life, as lovers often do.
But I could have told you, Vincent,
This world was never meant for one
As beautiful as you.

Starry, starry night.
Portraits hung in empty halls,
Frameless head on nameless walls,
With eyes that watch the world and can't forget.
Like the strangers that you've met,
The ragged men in the ragged clothes,
The silver thorn of bloody rose,
Lie crushed and broken on the virgin snow.

Now I think I know what you tried to say to me,
How you suffered for your sanity,
How you tried to set them free.
They would not listen, they're not listening still.
Perhaps they never will...

Don McLean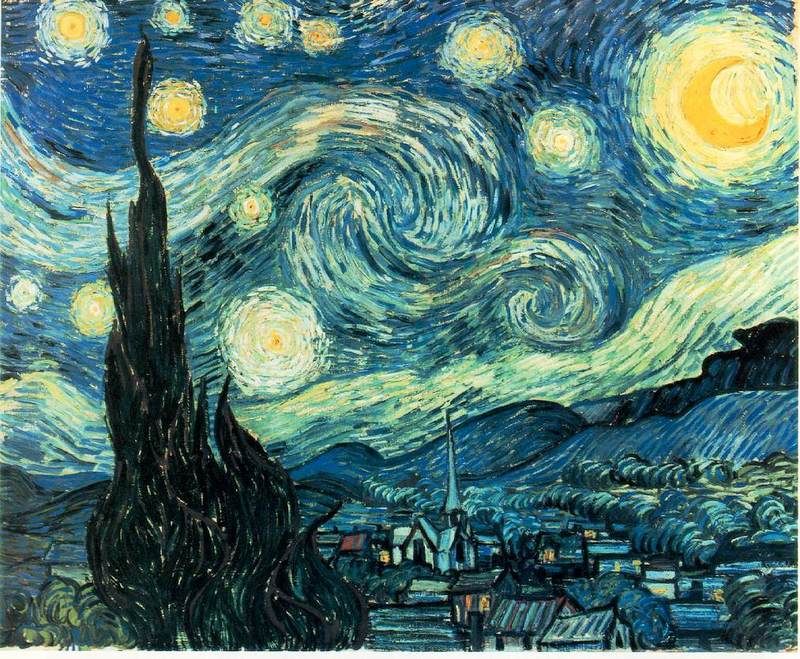 Remember Me

Remember me when flowers bloom
Early in the spring
Remember me on sunny days
In the fun that summer brings

Remember me in the fall
As you walk through the leaves of gold
And in the wintertime - remember me
In the stories that are told

But most of all remember
Each day - right from the start
I will be forever near
For I live within your heart
Author: Unknown
With You


I was with you...all day today.
I walked with you, along the way.
I've seen your eyes. I know your fear.
I wish you understood how I am here.
I am here because you know me.
You know me through and through.
You recognize my voice, because it recognizes you.
The truth says it's not different now, only you can't see
Because you use your eyes and ears, you may not know it's me.
So, close your eyes and rest your thought, let me show you how
To know that I am with you, so you will never doubt.
I use the wind, instead of lips, when I want to kiss your cheek.
I'm morning dew in the air that makes you think of me.
I'm the bird outside your window that wakes you way too soon.
I'll be the loudest of them all, so you're sure to catch my tune.
Give to me the moment, every time I cross your mind.
Don't dare pull away, because you lack the time.
I'm trying very hard to tell you I am near.
On the radio, there I am, the very next song you hear.
I have a message just for you.
Don't pull away, let it through.
Listen! Listen! Not for my voice, listen! Shhhhh.
Those words are my choice.
There's a stranger passing by, bumps your shoulder, catch his eye.
There I am. Please be kind.
The old book you found yesterday underneath the bed,
Turn the page, stop anywhere. Tell me, what have you read?
Me! A message from me, the only way I do.
There I am, everywhere. Now I'm more a part of you.
I'm the flower in your garden that blooms with little rain,
Giving you beauty, in color, in hopes to ease your pain.
I'm a child with a smile or a baby with a tear.
Look at my face carefully, can't you see me clear?
I will help you now, carry your burden light.
Know that I will hold you. Walk your days and sleep your nights.
I can do this now, because I have no limit you see.
I have all the world as tools to give you Love from Me.
Although it's time to close this note, my words still linger on,
And my heart is burning brightly now, so
Listen! Shhhhh. This is our song!


Ray and His Good Friend Curious George

Ray was four years old when I joined the Army; we had never been separated before and he was devastated when I left for basic training. Twelve weeks was a very long time to be away from my beloved children, I bought a Curious George monkey for Ray and a fluffy white lamb for my daughter, Angela, at the PX and brought them home with me after completing basic training.

Curious George was an instant success, he quickly became Ray's constant companion. Through the years George had adventures and mishaps, much like his storybook counterpart. He was once lost in Logan airport, Boston, MA, another time he was locked in a beauty shop in Tulsa, OK. Ray cried crocodile tears each time, but each time, he was safely returned us. Over the years, he was torn and mended several times, his once bright red shirt and cap were faded, his eyes were lost and lovingly replaced with brown buttons, his nose fell off and I had to embroider him new nostrils using an upholstery needle and coarse black thread. As Ray grew older, he put George in a place of honor, safe from the hands of 'little ones' that might harm his now somewhat aged monkey.

After Ray's death, Curious George became even more precious to me; he was a symbol of my son's childhood and the many happy memories of that golden time. I placed him on my son's altar, along with his prized volume of Curious George, by H.A. Ray and other mementos. The altar, and all of its contents, was lost in a fire two years after Ray's death. I mourned the loss of these things, but most of all, the loss of his precious stuffed monkey, the 'best friend' that had accompanied him throughout his childhood. I consoled myself with the thought that George had been cremated and gone to join his good friend, Ray, for eternity.

I have since purchased several duplicate Georges, the newer 'revised' not nearly as special as the original George. I find myself searching EBay for vintage George dolls to give away to children. As I introduce each child to George, with a gift of a stuffed toy and sometimes a book or DVD of the movie, I smile at the memory of the special relationship Ray shared with his Curious George. Every child should have a 'Curious George' in his life, a special friend that will always be with him.







With You


" I am In The Light"

A shadow of joy flickered; it is me.
I told you I wouldn't leave you
My spirit is with you
My memories, my thoughts are
imbedded deep in your heart.

I still love you.
Do not for one moment think that you
have been abandoned.
I am in the light
In the corner, in the hall, the car, the yard-these
are the places I stay with you.
My spirit rises every time you pray for me,
but my energy comes closer to you.
Love does not diminish, it grows stronger
I am the feather that finds you in the yard,
the dimmed light that grows brighter in your mind
I place our memories for you to see

We lived in our special way,
a way tht now has its focus changed
I still crave your understanding and long for the
many words of prayer and good fortune for my soul.

I am in the light.
As you struggle to adjust without me,
I watch you silently
Sometimes I summon up all the strength
of my new world to make you notice me
Impressed by your grief, I try to impress
my love deeper into your consciousness
As you should, I call out to the Heavens for help
You should know that the fountain of youth does exist

My soul is now healthy.
Your love sends me new found energy
I am adjusting to this new world.
I am with you and I am in the light
Please don't feel bad that you can't see me.
I am with you whereever you go
I protect you, just as you protected me so many times
Talk to me and some how I will find a way to answer you
When you feel despair, reach out to me. I will come
My love for you truly does transcend from Heaven to Earth
Finish your life with the enthusiasm and zest you had
when we were together in the physical sense.
You owe this to me, but more importantly,
you owe it to yourself
Life continues for both of us
I am with you because I love you and I am in the Light.


Author Unknown




Parable of Immortality

Author: Henry Van Dyke

I am standing upon the seashore.
A ship at my side spreads her white sails to the morning breeze
and starts for the blue ocean.
She is an object of beauty and strength,
and I stand and watch until at last she hangs
like a speck of white cloud
just where the sea and sky come down to mingle with each other.
Then someone at my side says,
" There she goes! "
Gone where?
Gone from my sight . . . that is all.
She is just as large in mast and hull and spar
as she was when she left my side
and just as able to bear her load of living freight
to the place of destination.
Her diminished size is in me, not in her.
And just at the moment
when someone at my side says,
" There she goes! "
there are other eyes watching her coming . . .
and other voices ready to take up the glad shout . . .
" Here she comes! "


l
Click here to see Ray Guerrero's

Family Tree
| | |
| --- | --- |
| Tributes and Condolences | |

Another Open Letter to Catherine


Catherine, You think that by keeping Matthew away from us you can keep him from finding out the TRUTH about why his father died. The TRUTH about what you did to make him take his own life thirteen years ago. I swore that I would not be the one to ... Continue >>

Dear Ray


Dear Ray, You are the son of a sweet mother. I met her after you had spread your wings and taken to the heavens. I have learned much about you since then and I am sorry for the pain that crept into your heart and stole you from your mom'... Continue >>

Airborne School


My darling son, we are finally home. Your brother completed Airborne training at Fort Benning, you would be so proud. I was given the honor of pinning his jump wings on his chest in the pre-pinning ceremony for second generation graduates. Like alway... Continue >>

Eversleep/Dreaming/M-ourning (from 28 Days)


Eversleep/Dreaming/Mourning (from 28 Days)

Loudon Wainwright

I'd rather be dreaming than living
Living's just too hard to do
It's chances not choices
Noises not voices
A day's just a thing to get throug... Continue >>

Unsung


Has sunset fallen on the pages that were our life... Words no longer written thoughts scribbled away as if they never were. But those wondrous moments did exist... were real. No amount of time can remove the memories left behind in your now empty roo... Continue >>
Another Open Letter to Catherine Read >>
Suicide Awareness and Prevention Day Read >>
Missing you Read >>
Christmas 2013 Read >>
Dancing with my invisible son... Read >>
Airborne School Read >>
Mydarling son Read >>
Spending time with cousin Paul Read >>
I am so sorry Read >>
Happy Birthday Read >>
| | |
| --- | --- |
| His legacy | |

September 2018


My darling Ray, I haven't been on in a while, so much has happened. James is now a captain in the Army Infantry; he completed the EIB course (a course which had a 6% success rate), Air Assault course, and was named Distinguished Honor graduate in Pathfinder (one of the harder schools to get into, and harder still to pass); next up, Ranger school. He has attributed his success rate to spiritual guidance from you, and we have place badges in front of your picture in observance of this. This is part of your legacy. In July I suffered a subdural hematoma that left me with a total loss of movement on the left side of my body. Emergency neuro surgery was scheduled on the anniversary of your transition. The day I dread so much, I was surrounded by the people who love me. I was able to feel your presence while I was anesthetized, guiding me onto recovery. The doctors were amazed at the speed of my recovery; I knew it was because of you. I have recovered 100% and I know you were there with me. So many years have gone by, I feel I am getting closer and closer to being with you. My love is with you, as always, Mom

Out of the Darkness Walk


Tomorrow is the 2nd AFSP Out of Darkness Walk for Suicide prevention and awareness to raise awareness and to honor loved ones lost to suicide. There is no walk scheduled in the Columbus, GA area; so I will walk alone. I thought I'd share with you who could be at risk for suicide ~ He is loved he is wanted he is cherished he is gentle he is funny he is caring he is generous he is a talented he is a intelligent he is a son he is a grandson he is a brother he is a father he is a nephew he is a cousin he is a friend he loves his family he is brave he is ill he is weary he is struggling he is falling he is weary He is gone he is missed he is irreplaceable he is treasured he is wanted he is loved he is Ray…

Suicide ~ Norman Vincent Peale


In many ways, this seems the most tragic form of death. Certainly it can entail more shock and grief for those who are left behind than any other. And often the stigma of suicide is what rests most heavily on those left behind….. And my heart goes out to those who are left behind, because I know that they suffer terribly. Children in particular are left under a cloud of differentness all the more terrifying because it can never be fully explained or lifted. The immediate family of the victim is left wide open to tidal waves of guilt: "What did I fail to do that I should have done? What did I do that was wrong?" To such grieving persons I can only say, "Lift up your heads and your hearts. Surely you did your best. And surely the loved one who is gone did his best, for as long as he could.
Remember, now, that his battles and torments are over. Do not judge him, and do not presume to fathom the mind of God where one of his children is concerned." A few years ago, when a young man died by his own hand, a service for him was conducted by his pastor, the Rev. Weston Stevens. What he said that day expresses far more eloquently than I can, the message that I'm trying to convey. Here are some of his words: "Our friend died on his own battlefield. He was killed in action fighting a civil war. He fought against adversaries that were as real to him as his casket is real to us. They were powerful adversaries.


They took toll of his energies and endurance. They exhausted the last vestiges of his courage and his strength. At last these adversaries overwhelmed him. And it appeared that he had lost the war. But did he? I see a host of victories that he has won! "For one thing, he has won our admiration, because even if he lost the war, we give him credit for his bravery on the battlefield. And we give him credit for the courage and pride and hope that he used as his weapons as long as he could. We shall remember not his death, but his daily victories gained through his kindnesses and thoughtfulness, through his love for family and friends, for animals and books and music, for all things beautiful, lovely and honorable. We shall remember not his last day of defeat, but we shall remember the many days that he was victorious over overwhelming odds. We shall remember not the years we thought he had left, but the intensity with which he lived the years that he had. Only God knows what this child of His suffered in the silent skirmishes that took place in his soul. But our consolation is that God does know, and understands." "There is no suffering greater than that which drives people to suicide; suicide defines the moment in which mental pain exceeds the human capacity to bear it. It represents the abandonment of hope." - John T. Maltsberger, M.D., past president of the American Association of Suicidology, practicing psychiatrist, and teacher at Harvard Medical School.

The loss of a loved one is often referred to as a "blow." That is exactly what it is, an emotional blow that affects the spirit the same way that a crushing blow on the head affects the body. For a while you are going to be dazed. None of your reactions will be as in normal life. In a way, this numbness is a merciful thing because it deadens the psychic pain while it lasts, but no one who has lost a loved one should expect to feel the same as always, or apologize for behavior that is temporarily erratic or different.

~Norman Vincent Peale


Some of Ray's favorite reads:




Ray believed in organ donation, because of the time delay, we were unable to donate his organs as he would have wished. He did give the gift of his corneas, skin, tissue and bone. It is not enough, but it is all we had.

These writings were found in Ray's belongings, because they were 'so Ray', we used two of them on his memorial card:


"The day will come when my body will lie upon a white sheet neatly tucked under four corners of a mattress located in a hospital; busily occupied with the living and the dying. At a certain moment a doctor will determine that my brain has ceased to function and that, for all intents and purposes, my life has stopped.

When that happens, do not attempt to instill artificial life into my body by the use of a machine. And don't call this my deathbed. Let it be called the bed of life, and let my body be taken from it to help others lead fuller lives.

Give my sight to the man who has never seen a sunrise, a baby's face or love in the eyes of a woman.
Give my heart to a person whose own heart has caused nothing but endless days of pain.
Give my blood to the teenager who was pulled from the wreckage of his car, so that he might live to see his grandchildren play.
Give my kidneys to the one who depends on a machine to exist from week to week.
Take my bones, every muscle, every fiber and nerve in my body and find a way to make a crippled child walk.
Explore every corner of my brain.
Take my cells, if necessary, and let them grow so that, someday a speechless boy will shout at the crack of a bat and a deaf girl will hear the sound of rain against her window.
Burn what is left of me and scatter the ashes to the winds to help the flowers grow.
If you must bury something, let it be my faults, my weakness and all prejudice against my fellow man.
Give my sins to the devil.
Give my soul to God.

If, by chance, you wish to remember me, do it with a kind deed or word to someone who needs you. If you do all I have asked, I will live forever. "

Robert N. Test













"And if I go, while you're still here., know that I live on,
Vibrating to a different measure, behind a veil you cannot see through.
You will not see me, so you must have faith.
I wait for the time when we can soar together again-both aware of each other.
Until then, live life to its fullest and when you need me;
whisper my name in your heart
I will be there."
Coleen Hitchcock






















"All men have the stars, but they are not the same things for different people... You, you alone, will have the stars as no one else has them. In one of those I shall be living. In one of those stars I shall be laughing. When you look at the sky at night, you, only you, will have the stars that laugh. And when your sorrow is comforted, you will be content that you have known me. It will be as if, in place of the stars, I have given you a great number of little bells that know how to laugh."

Antoine St-Exupery


Ray's Photo Album
/%=page.GetMemoryBookLinkForPageBottom()%>